Awards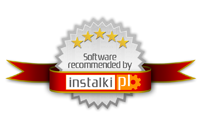 INSTALKI.pl - Award
This software is recommended by INSTALKI.pl - polish Download Center
This is the best and the fastest Manager and FTP client. Besides it's free! Gekko Manager is ideal instrument not only for webmasters.
Gekko Manager - SOFTPEDIA "100% FREE" AWARD
This software product was tested in the Softpedia labs on: 09 November 2007 by Daniela Olariu
Softpedia guarantees that Gekko Manager is 100% FREE, which means it is a freeware product (both for personal and commercial use) that does not contain any form of malware, including but not limited to: spyware, viruses, trojans and backdoors. This software product was tested thoroughly and was found absolutely clean, therefore it can be installed with no concern by any computer user.
Gekko Manager - SOFT82 FIVE STARS AWARD
SOFT82 Awards Excellent 5/5
Besides Gekko Manager has been tested by soft82.com team against viruses, spyware, adware, trojan, backdoors and was found to be 100% clean. Our editors will recheck this software periodically to assure that it remains clean.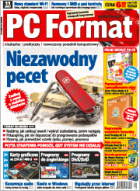 PC Format 11/2007 - Gekko Manager
Free Manager (Short Review)
PC Format 11/2007 Gekko Manager short review, News - Software/Internet side 23
If you know other awards or reviews of Gekko Manager, from online magazines or traditional press, please tell us about it. Thank you!